PYRAMID OF CHEOPS ABOVE OSTRAVA
PROJECT SCALE AND PROPORTION
DESCRIPTION OF THE PROJECT
The project should be a creative happening connected with a series of lectures focused on exploring of relations between the human dimension and the dimension of architecture. Substance of the happening itself is contained in an idea of projecting into the contemporary city structure an object in size and shape of the greatest Egyptian pyramid – the Pyramid of Cheops (Khufu) in Giza.
Individual edges of the pyramid will be illuminated daily from 9 p.m. till midnight by spotlights fixed on four bases symbolizing the corners of pyramid. The bases are designed from wire boxes in size of 1x1x1m built up to the height of 3 meters – dimension of the boxes is derived from the basic dimension of the stone blocks used for construction of the Pyramid of Cheops.
LECTURES
All lectures will take a place in Stará aréna at 23, 28. října Street in the centre of Ostrava and will be divided into two thematic blocks. One of them will be dedicated to the leading Czech architects, who will lecture and discuss about the scale and proportion. The second block of lectures will be focused on culture of ancient Egypt and the age of pyramid-builders. The second part is organized in cooperation with the Czech Institute of Egyptology.
DATE
The whole project will take place during one month from the August 27 until September 25, 2010 in surroundings of the Masaryk Square and in Stará aréna" at 23, 28. října Street in the centre of Ostrava.
PERMANENT LEGACY
In locations of the pyramid´s corners will be fixed into the pavement brass plaques in size of 30x30cm enabling a permanent comparison of the pyramid´s base size to the city structure of the centre of Ostrava.
MOVING PROJECT TO OTHER CITIES
Currently, representatives of other cities are interested in this project. Therefore, it cannot be excluded that a similar event will also take place in Prague, Brno, Wroclaw or anywhere else.
On behalf of the organizing team kindly invites you
Ing.arch.David Kotek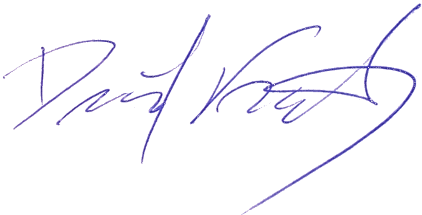 Ztvárnění Pyramida nad Ostravou je dle zákona č. 121/2000 Sb. považováno za autorské dílo a je tak chráněno ustanoveními autorského práva. Jakýkoliv zásah do osobnostních i majetkových oprávnění autora, který byl učiněn bez jeho souhlasu, bude stíhán v souladu s autorskoprávními normami. Ustanovení zákona o volném užití a bezúplatných zákonných licencích nejsou tímto dotčena.